Between foreign hegemony and expansion to the west: Phoenician society and economy
from the 12th until the 4th century in its Near Eastern and Mediterranean context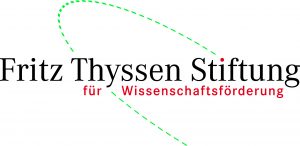 Funded by the Fritz Thyssen Foundation and the Internal University Research Fund of JGU Mainz
Organizers: Dr. Aaron Schmitt (JGU Mainz) and Dr. Marion Bolder-Boos (TU Darmstadt)
Date: 12.12.-14.12.2018
The aim of this workshop is to provide a platform for an exchange between disciplines
focusing on topics connected with Phoenician society and economy. We have invited speakers
from a wide range of disciplines (Ancient History, Biblical Archaeology, Classical Archaeology,
Egyptology, Near Eastern Studies, Old Testament Studies and Prehistory) working in
different geographical areas and with different academic backgrounds. Textual and archaeological
sources will be equally taken into consideration. Each speaker thus is not only presenting his or her latest research, but also serves as an "expert" on the current state of research in his/her
respective field.
Our aim is
to give ample room for discussion and reflection with the hope to gain more and better
results
to propose a conference model which does not limit itself to a single event but aims at
achieving a greater goal
to publish as much of the results as possible and as quickly as possible
to allow a larger audience to participate in the discussion of the presentation and the
gained results
Furthermore, this conference will offer the opportunity to discuss ideas and assess the potential
for the development of strategies to ensure long-lasting interdisciplinary exchange and cooperation.
Through the analysis of a wide range of sources pertaining to the same topic, a multi-perspective
view on the same aspects can be taken, allowing us to evaluate and criticize interpretations
brought forward in the distinct fields of study. The investigation of society and economy will
also allow us to address issues that go beyond the mere study and comparison of material culture
as methodological and theoretical considerations can be put into play. Additionally, the chronological
frame set for the conference (12th until 4th c. BC) allows for long-term perspectives as
well as for more detailed investigations, e. g. into the impact of foreign rule in the Levant or
the establishment of independent rule of Phoenician settlements in the west.
Publication of the presentations as online videos
The videos of the presentations have been recorded and are available online here. The publication of the videos was possible through a cooperation with the Center for Audiovisual Production at JGU Mainz. Christian te Baay and Sabrina Sistig were responsible for the recording and live streaming of the presentation as well as for the post production of the videos.
The results of our final discussion can be viewed here (PDF).
For further information contact us at:  phoeniciansworkshop@gmail.com